Female Fighters alters the face of the urban landscape. A year-long project documenting female kick-boxers culminates in a city-wide campaign installation.

In addition to two exhibition venues, the poster campaign utilises the streets to display 20 portraits for passers-by to encounter. The interface between artist, participant and audience becomes intermingled creating different levels of engagement. A compelling set of portraits of female kick-boxers is presented along with multimedia installations that challenge common representations of women, offering insights into their multi-layered lives.

The concept developed through Shepherd's own practice in kickboxing - "generally reactions focus on 'aggression' or 'violence'. These ill-placed misconceptions motivated me. I'm interested in how such labels affect us as females." [...]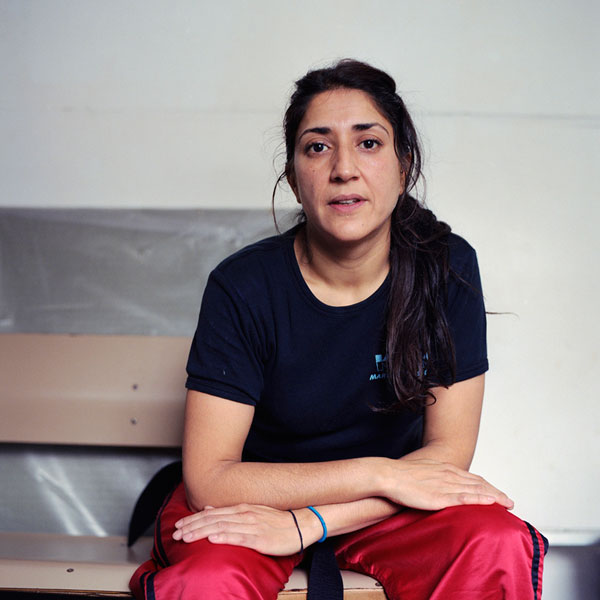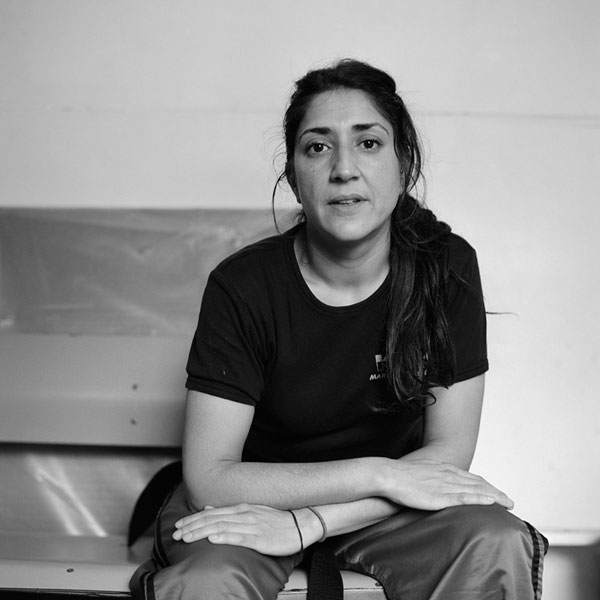 "there's a lot of pressure on women to look a certain way. Kickboxing makes me focus on what my body can do, not what it can't"


Fighter #6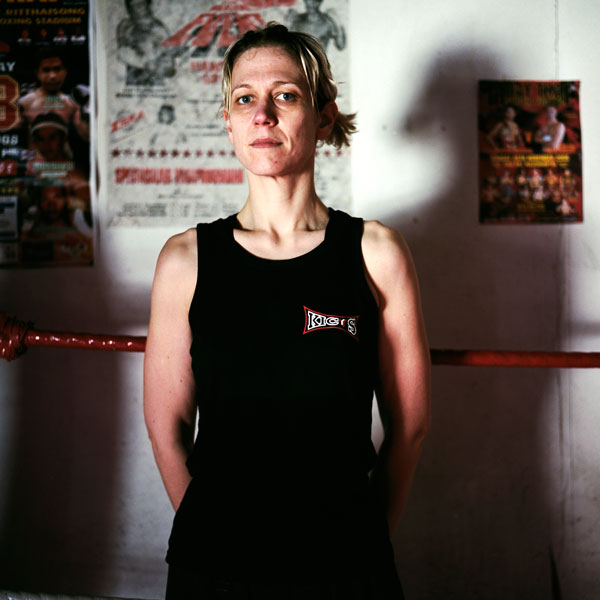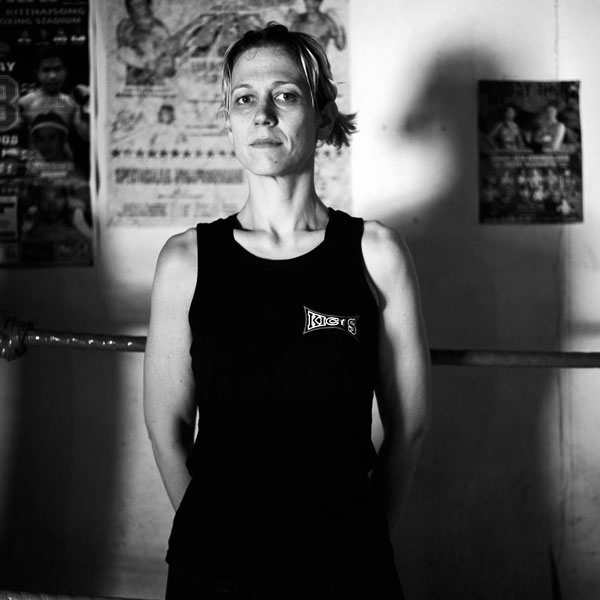 "It's about confidence, self respect, it's about control, respecting other people, it's about all of those things"


Fighter #14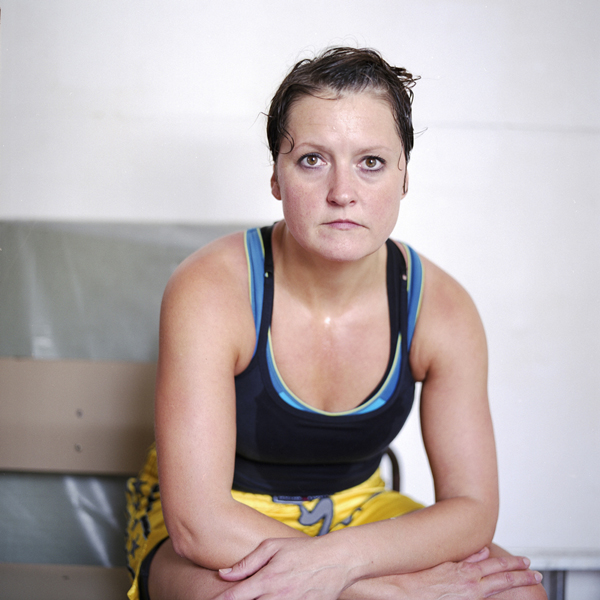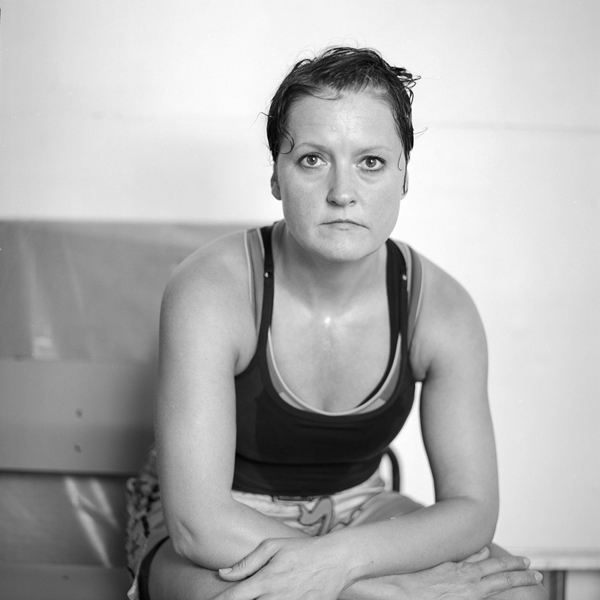 "that's all I really want to do when I step into the ring is to win"


Fighter #8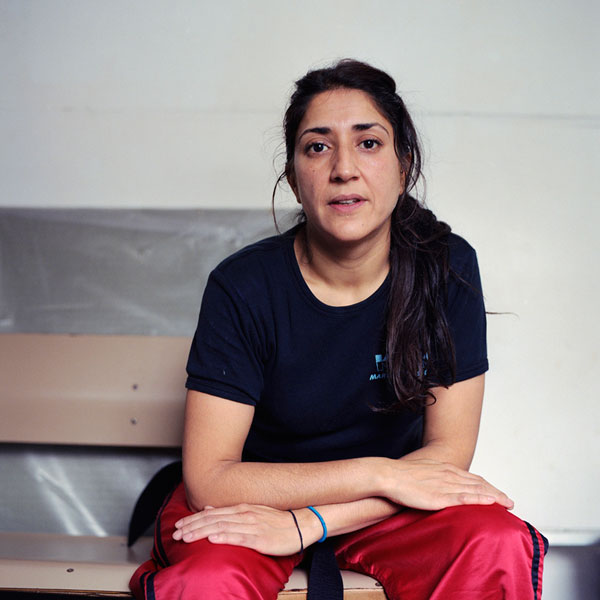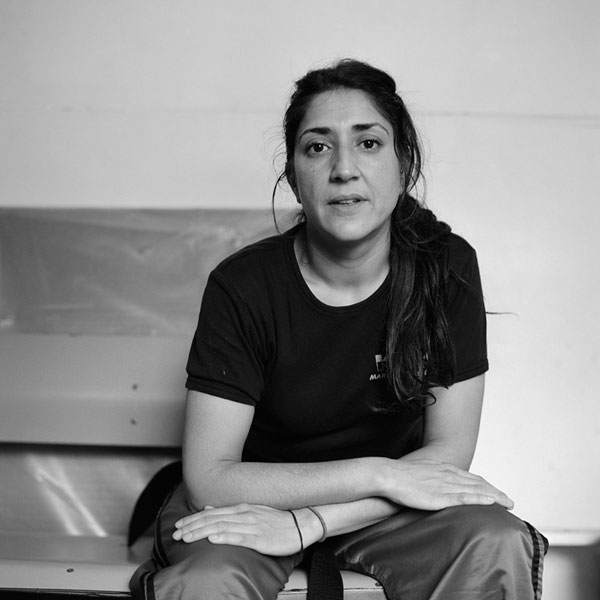 "there's a lot of pressure on women to look a certain way. Kickboxing makes me focus on what my body can do, not what it can't"


Fighter #6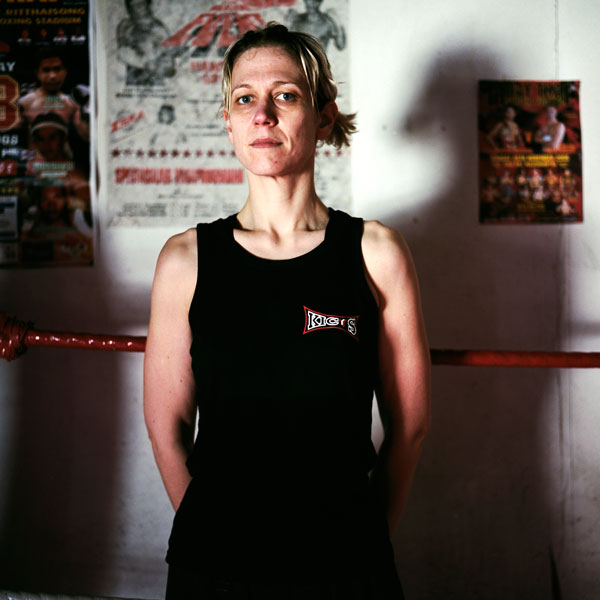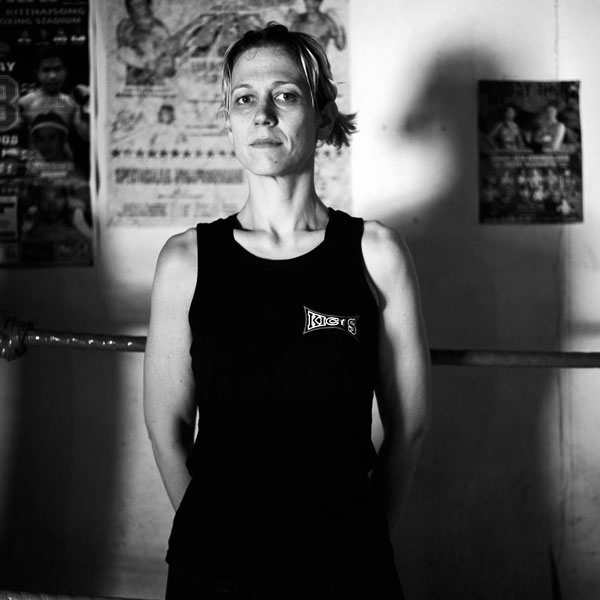 "It's about confidence, self respect, it's about control, respecting other people, it's about all of those things"


Fighter #14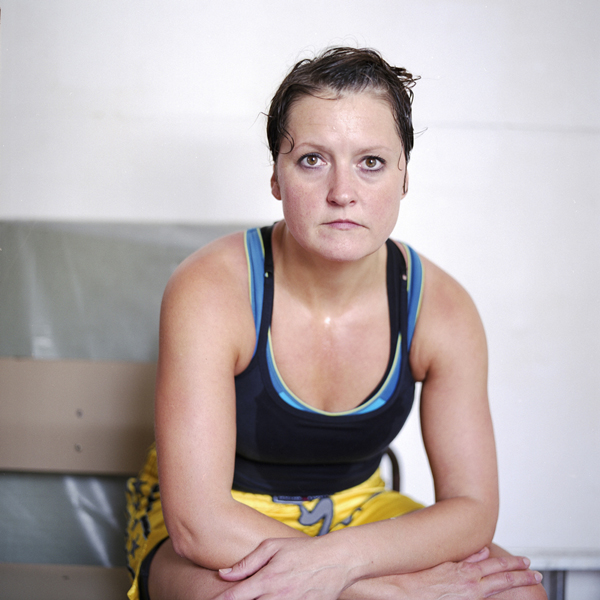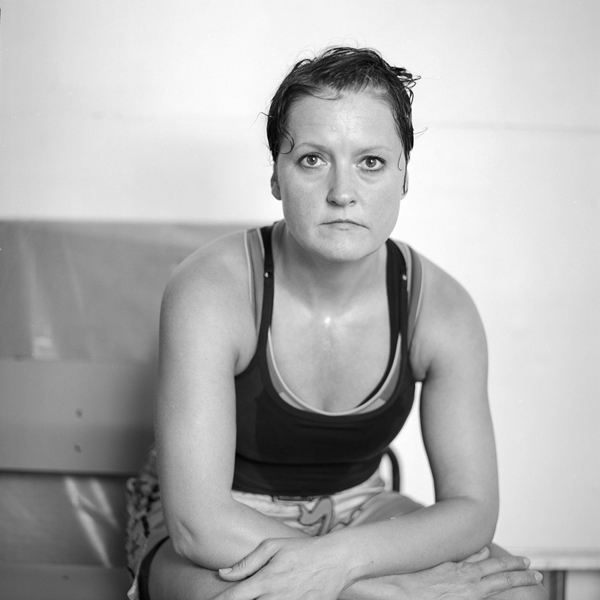 "that's all I really want to do when I step into the ring is to win"


Fighter #8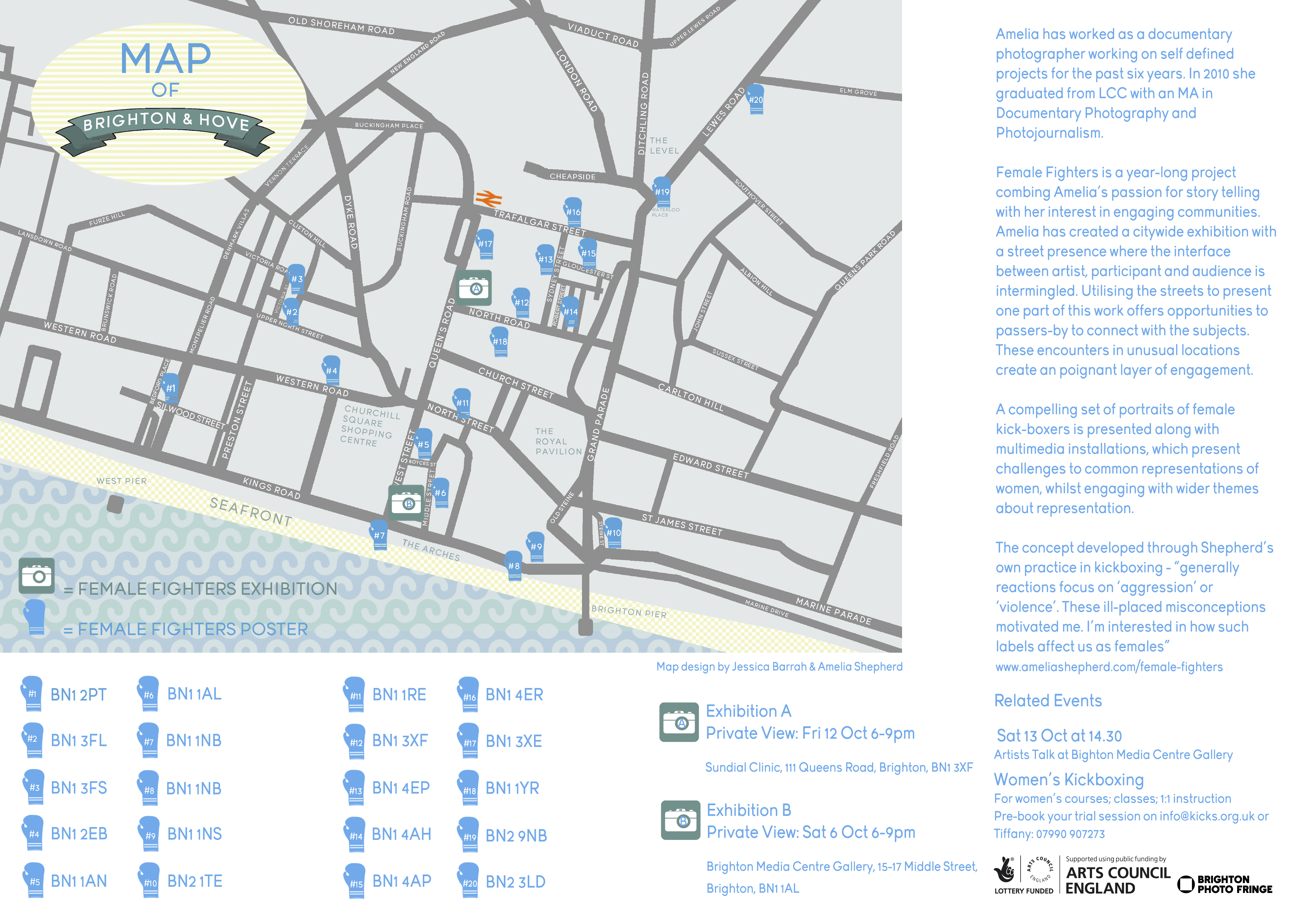 Follow the gloves
To find 20 Female Fighters portraits across the city.
Download Map
Venue A
Brighton Media Centre Gallery
15-17 Middle St
Brighton
BN11AL
Mon- Sun 10am-5pm


Private View Sat 6 6-9pm*
Venue B
Sundial Physio Clinic
111 Queens Rd
Brighton
BN13XF

Mon-Fri 9am - 7pm
Sat 10am-2pm

Private View Fri 12 6-9pm *
Female Fighters portrait photographs are on display at Sundial Clinic using window spaces viewable from the street and wall spaces.
*In association with Blind Field Collective's exhibition A-Z
Female Fighters Multimedia Installations are exhibited at Brighton Media Centre Gallery.
*In association with ArtsFORUM 2:0 exhibition.
info@ameliashepherd.com